| | | |
| --- | --- | --- |
| | Photo Gallery of | |
| | DK*Midnatstjernen's Tequila Sunrise | |
The Queen - DK*Midnatsstjernen's Tequila Sunrise
Göteborg (Mölndal) show december 2004.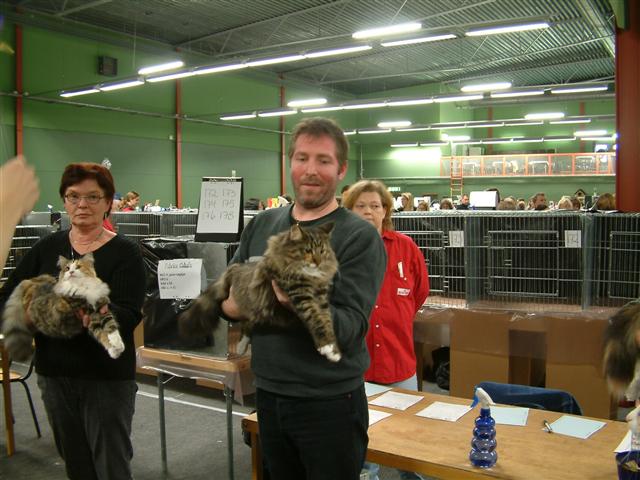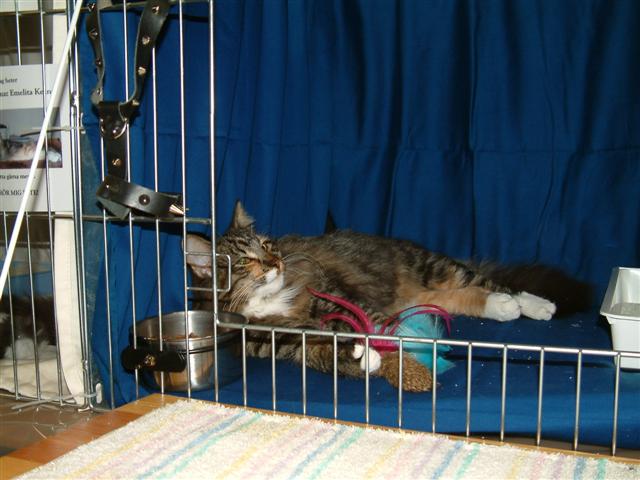 Tequila makes sure that no one else is buying Gallianos favourite, the Sultan.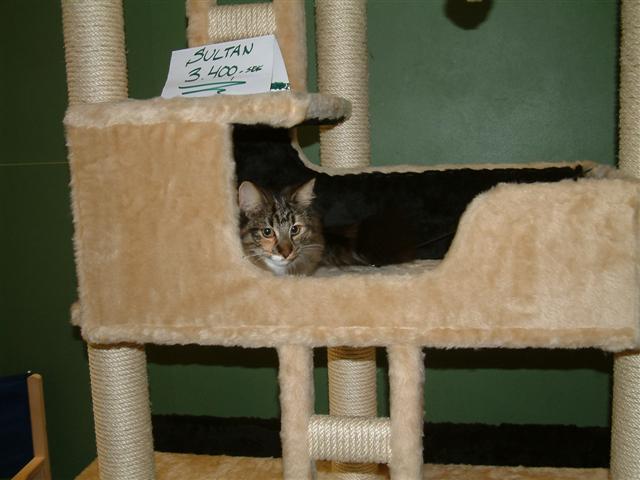 Pleeeease, buy this x-mas cheese for me and Galliano!
Tequila wanted to keep the x-mas cheese... and she convinced us... now it is a favourite for play and rest.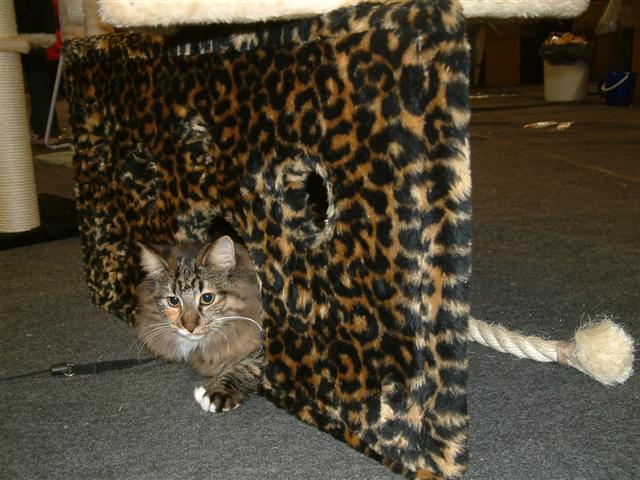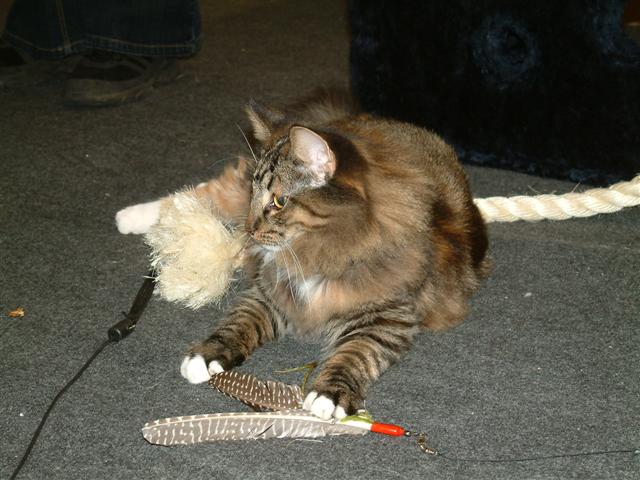 We came home with a funny cat nip toy from katz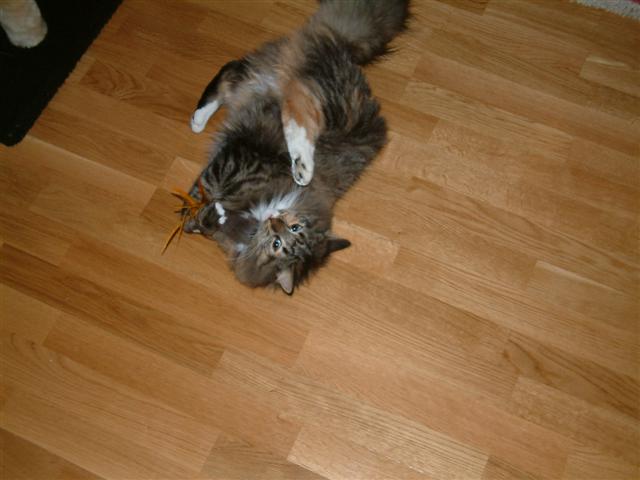 The yellow blanket is another favourite.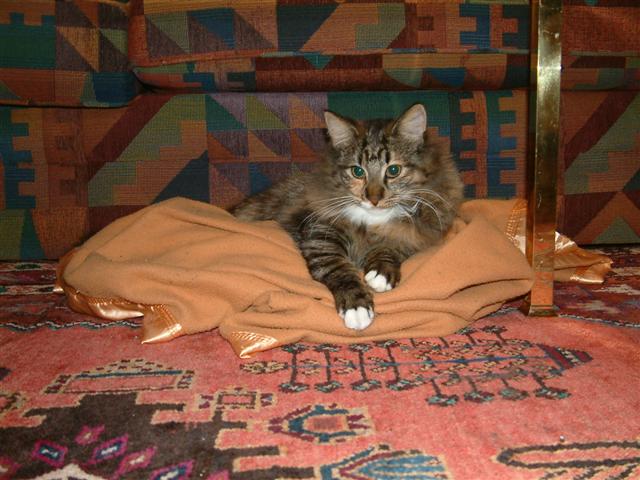 * * * * * * * * *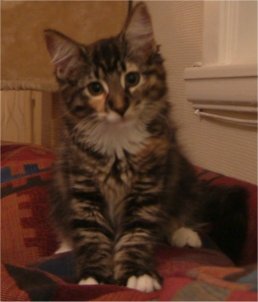 Our little immigrant from Denmark liked the sofa cushions from the first day...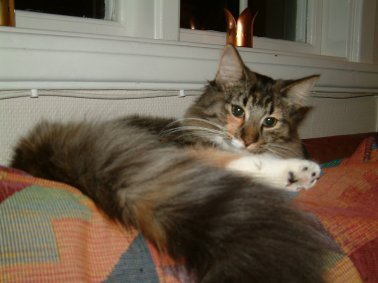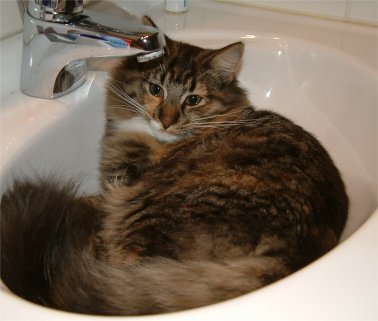 Another favourite corner for a nap.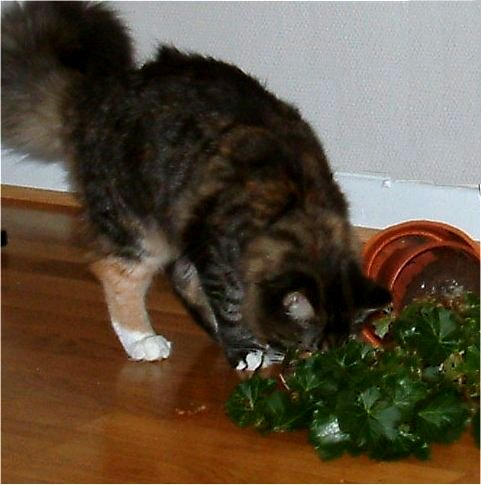 Catched! on photo... Maybe she wanted to take care of Gallianos favourite plant. Nice try!